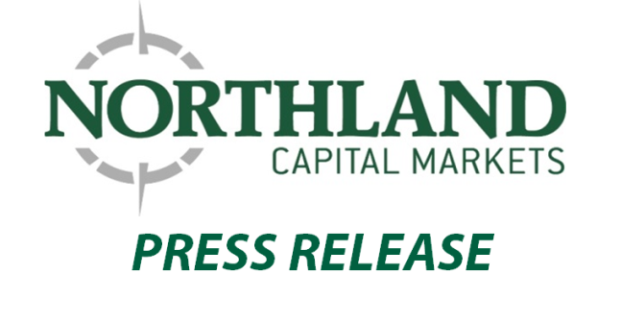 Northland Capital Markets, a full-service investment banking and capital markets group, announced today the expansion of its Energy equity team with the addition of new Managing Directors focused on research, sales, trading, and investment banking. Northland's investment demonstrates its commitment to its Energy vertical and related companies in the Industrials sector.
The new Managing Directors include: Doug Becker, Ted Warner, Dave Johnson, and Joe Grieco.
"Since the inception of our Equity Capital Markets business over 10 years ago, we have been dedicated to the Energy and Industrials sectors where we have led or participated in more than 100 transactions totaling over $10B in value with that focus. We are excited to welcome these talented individuals to further bolster our Firm's capabilities and service to our clients," said Randy Nitzsche, Chief Executive Officer of Northland Securities, Inc.
For more information: Press Release – Northland Securities Expands Energy Equity Group with Recent Hires (01/09/2020)