Recent loans have been made in the following sectors:


Asset-Based Credit Facilities
Commercial Real Estate
Company Acquisition
Condominiums
Corporate Debt
Equipment Financing
Gaming
Health Care


Hospitality
Post-secondary Education
Residential Housing
Retail
Senior Housing
Telecommunications
Tribal Economic Development

---
Examples of Northland Networks'
Completed Transactions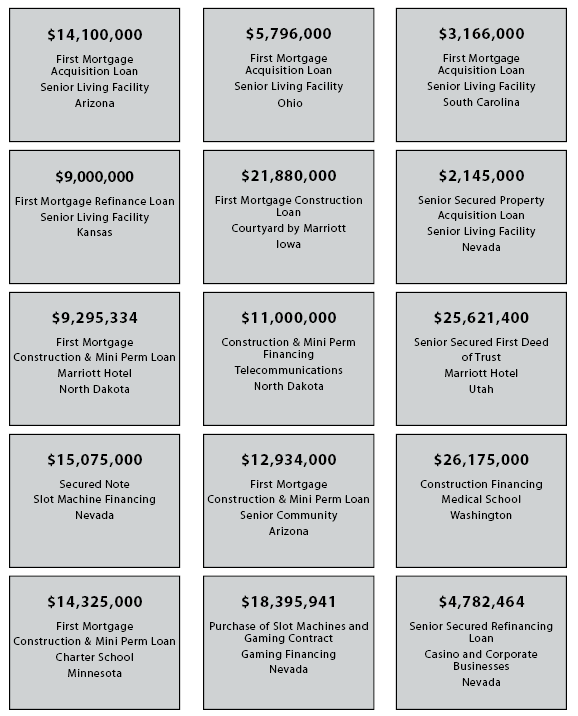 Subsidiary of Northland Capital Holdings, Inc. | Securities through Northland Securities, Inc., Member FINRA and SIPC, Registered with SEC and MSRB
This is published as matter of record only. These transactions have not been registered under the Securities Act of 1933 or under any state laws, nor has the Securities and Exchange Commission passed upon the accuracy or adequacy of this material. Consult the appropriate professionals for tax and legal information. This is not an offer to buy or sell investments/securities.